Assured AutoCare range of specialist products for cleaning and renovating car bodywork and interiors, provide a deep clean without using aggressive chemicals, to take account of modern materials used in vehicle construction. Our unique 'Lift-Off' cleaning technology making cleaning easier, quicker and more thorough.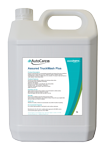 A safer liquid vehicle shampoo and wax (Wash & Wax) concentrate using new chemical technology.
Available in 1l & 5l containers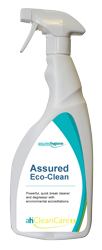 Safer but powerful quick break cleaner degreaser for cleaning engines, machinery, and hard surfaces with hydrocarbon soiling.
Available in 5L and 20L containers.
Assured Windscreen Cleaner
Assured Professional Alloy Wheel Cleaner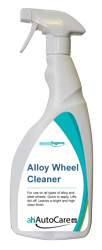 Available in 750ml trigger spray